I think it's fair to say that the past few weeks of NBA free agency have given passionate basketball fans more than enough to talk about around the water cooler. The big splashes (LeBron to Cleveland), the cunning power plays (Parsons to Dallas), and the disappointments (Lakers and Rockets in general) have all provided plenty of reasons for us to continue pressing F5 on our Twitter feeds.
Let's take a step back and look at the three biggest winners so far of this offseason. These are the teams that in my opinion, have improved the most through Free Agency and to a lesser extent the draft. In reverse order of "improvedness"…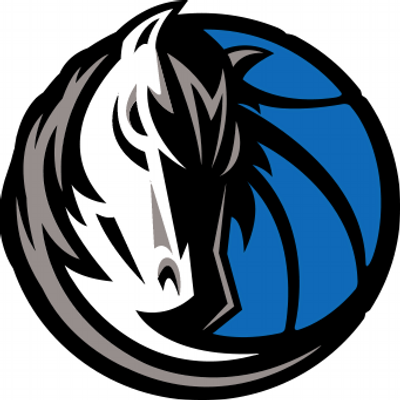 3. Dallas Mavericks: Most free agent summers don't end this well for the Mavericks, and up until a few days ago it looked like it would be another summer of the Mavs falling short. Much like last year, when the Mavs went after the big prize Dwight Howard, Dallas was chasing the big names in free agency. Carmelo Anthony was their prime target with secondary interest in both LeBron James and Chris Bosh. Although Cuban and Nelson would have been thrilled to finally land a big name in Dallas, they learned from their past mistakes and had a solid backup plan which played out beautifully for them.
Their first move was to get Tyson Chandler back in Big D. This cost them Jose Caledron, arguably the best pure shooting PG in the league right now, as well as Shane Larkin, Samuel Dalembert and Wayne Ellington. Oh yea, they also got Raymond Felton. The Mavs were looking for someone to bolster their defensive back line and Chandler, although not the player he used to be, provides a big rim protection upgrade for the Mavs squishy interior defense.
Signing Chandler Parsons was another big win for Cuban and helps replace some of the offensive firepower the team lost in the Tyson Chandler deal. They no doubt overpaid for Parsons, at 3 years $46 million. But the deal isn't as outrageous as everyone is making it out to be. Signing Dirk for a measly $10 million a year gave Mavericks management a chance to blow a little extra cash on the budding 26 year old talent. Parsons is long, can play the 2, 3, or 4 and proved he is outside threat last year by shooting 37% from deep. He can score in a variety of different ways and is an above average passer which will fit right in with the Monta Ellis, Dirk Nowitzki combo. Rick Carlisle should be able to seamlessly integrate Parsons into their current offense system without much effort.
2. Chicago Bulls: Another example of a team that aimed high and missed, but still ended up as a winner this summer. Like the Mavs, the Bulls had their sights set on luring Anthony away from New York. They offered him the best chance of any of any of his suitors to win a title now (Houston a very close second but I still give the edge to Chicago since they don't have to escape the Western Conference playoffs). A healthy Derick Rose along with Melo, Noah, Gibson, and Butler would have all but guaranteed the Bulls a spot in the NBA finals.
But Jackson worked his Zen mojo on Carmelo and brought him back to New York. Chicago responded by acquiring Pau Gasol from the Lakers. While no doubt a consolation prize, Gasol brings a little bit of everything that the Bulls lacked last year. His offensive numbers will be a huge boon to a Chicago offense that was starving for production. I also expect him to mesh really well with Joakim Noah if Thibodeau decides to give them minutes together. They are two of the best passing big men in the NBA and will create easy buckets for one another while on the floor together. Gasol provides the Bulls with another shot-blocker and lane-clogger while Noah is on the bench.
Chicago further solidified its front court and bench when they signed Nikola Mirotic to a 3 year $17 million deal. Mirotic is a top tier European prospect who plays the stretch 4 position. He can fill it up from long range and, along with first round draft pick Doug McDermott, should provide a much needed scoring boost from the Bulls bench. If Derick Rose can stay healthy, he will have two new long range threats to kick it out to when he penetrates the lane.
1. Cleveland Cavaliers: This one is kind of a no-brainer. When you sign the best player of a generation in free agency you probably are going to be the most improved team. Especially when you were 33-49 last year and missed the playoffs. LeBron will undoubtedly make the Cavs contenders in the East overnight. The question is, do the Cavs have the necessary supporting cast to make it to the finals? My answer current answer is no.
As much of a factor LeBron is, his final year in Miami proved that he can't win a championship by himself. Irving has established himself as an elite point guard and will be the Robin to LeBron's Batman for at least the first few years of their time together (barring any more injuries). Anthony Bennett, Tristan Thompson and Dion Waiters still have a long way to go in terms of their development. However, having LeBron on the floor should help hide their weaknesses and maximize their strengths. Wiggins is the wildcard here. An unproven rookie with a lot of potential. He has definitely turned some heads in the summer league but the Cavs may be making a mistake by keeping him off limits in trade talks for Kevin Love.
There's no doubt that Wiggins has the potential to become a very special player in the NBA. He's long, athletic and can play multiple positions. But the Cavs are working with a 4 to 5 year timeline. That is the number of years LeBron has left on the top of his game. By the time he gets to 34-35 he won't be the superstar he is today. Young rookies like Wiggins usually need some time to adjust and grow in the NBA. If he follows this trend, he will need at least 2 to 3 years to fully develop. That's 2 or 3 years closer to LeBron's retirement. The best chance the Cavs have to finally bring a title to Cleveland is to surround LeBron with the best possible players while he still has some years of exceptional basketball left in him. That means going after Kevin Love, even at the expense of Wiggin's potential greatness.