Who's doing it and how it is affecting the league
Maybe a better headline would be "who's not doing it." Tanking is the NBA's new favorite buzzword and the issue has sparked debates all across NBA land. For those of you who aren't familiar with the term: tanking is when a bad or even mediocre team decides to essentially sabotage their season by trading or buying out their best player(s) thereby assuring their record goes in the toilet. Why would a team purposefully try to lose games?
Because they want to win games.
Yea that doesn't make a lot of sense at first but let me finish. Losing a ton of games means improving your chances of getting a great young player in the draft. The NBA draft operates on the lottery system, I won't go into the details of how it works in this article but as most of you know the worse you are, the better chance you have at getting a top draft spot. When you get a top draft spot, your chance of nabbing a future super star that you can build a team around shoots up as well. These NBA GM's are looking to make their teams viable in the long term, and as they have shown this year they are more than willing to sacrifice one season to achieve that. So why are we hearing so much about tanking this season? The tactic has been around for a while, look back to the 80's when the Rockets went full dumpster mode to get Olajuwon. Here is a great article I dug up about the situation, all credit goes to the author Dannie of The Recliner GM.
This year's draft class is the primary reason we are seeing the tanking tactic make a splash in the NBA once again. Although I think several of the individual players coming out this season are slightly overrated (Andrew Wiggins, Marcus Smart) I have to say the overall level of talent in this draft is extremely high. A lot of bad teams, synonymous with Eastern Conference teams at this point, are looking to get in on the action. Let's take a look at three that have pressed the self-destruct button in hopes of landing a future star and rising triumphantly from the ashes.
Milwaukee Bucks: The Bucks are currently the proud owner of the worst record in the NBA. The Sixers may have something to say about that before the season is over though. The race for last place may provide the only drama the East has seen this year, with the notable exception of the revitalized Bulls making waves. Regardless, Milwaukee's GM John Hammond is doing a great job of camouflaging some valuable players in a sea of mediocre. The first of those pieces is point guard Brandon Knight. Easily one of the most underrated point guards in the league, Knight manages to shine on a team that is at the bottom of the NBA food chain. Averaging a sweet 17.1 points per game to match his above league average 17.0 Player Efficiency Rating Knight's stat sheet speaks for itself. The only shortcoming is his low assist numbers, only averaging 5 or so per game. Assists are the golden stat for judging Point guards so ordinarily I would be wary about a PG who was lacking in that department. But then I remembered he plays with a bunch of teammates who couldn't shoot a golf ball into the ocean.
The other diamond in the rough is a little less refined. Giannis Antetokounmpo. No I did not just smash my face down on the keyboard, that's the guy's name. Otherwise known as the "Alphabet", Antetokounmpo is the Bucks' only reason to be excited about the future. He is a 19 year old kid from Greece with next level length and athletic ability. He is still raw, and prone to mistakes but that's the best part about him being on Milwaukee. He can go out there and turn the ball over 20 times and it won't matter because the Bucks will just lose by 30 instead of 20 that night. The point is, he is getting a chance to learn the NBA in a no pressure situation at a very young age, not many players get the chance to do that in this day and age of sports. Players are expected to come out of high school or college and immediately produce results for the teams that drafted them. Take my word on this one, Antetokounmpo is going to be a special player, be sure to check in on him in the next few years.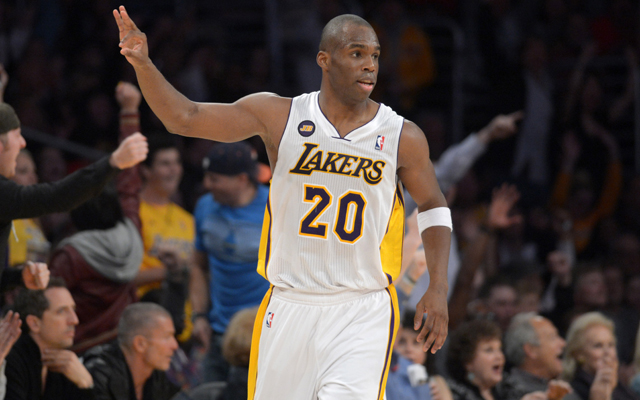 Los Angeles Lakers: Out of any team tanking this season, the Los Angeles Lakers are in the worst position. Overpaying for a broken down 35 year old Kobe has really put the Lakers in a bind. For those of you who don't know, Kobe is paid $100,000 more than the next highest paid player in the league for "past services rendered." Really? Paying him millions back then didn't cover it? They also have the 40 year old Steve Nash who in his prime was one of the most exciting players in basketball. But now… It's nothing against Nash, who's been hurt the majority of the season, but can you really keep up with some of these 20, 21, and 22 year old kids who are quicker than grease lightning and jump out of the gym? Trying to win with an old roster in the NBA is a difficult road. Popovich and the Spurs manage to make it work but they are the exception, not the rule. Laker fans better get used to seeing their team be the punching bag in L.A. The little brother who you have been bullying for the last 30 years just kicked the ever living shit out of you on national television. And it's going to happen a lot more. Los Angeles is the Clippers playground for the foreseeable future.
However, there is a silver lining to that 48 point drumming on Thursday. It allowed the Lakers to become a full-fledged member of the tank squad. They don't have to pretend to keep trying for the sake of the fans. The fans know, there is no confusion to what the Lakers are now. Rejoice! Being this god awful is good news if you are a Laker fan, it's the second best place to be in the NBA. You either want a championship contender or a dumpster fire, anything in between is a waste of time. When you're the middle of the pack, you get middle of the pack draft picks and you stay middle of the pack. Of course there is always free agency and trades but being terrible gives you the chance to draft that once in a decade player. And with a deep draft class like this year's? Get them ping pong balls Lakers, draft yourself a Jabari Parker, the league is a much better place when the most popular team is a contender.
Philadelphia 76ers: This team has by far caught the most flak for being a tankaroo this year. Understandably so. The Sixers have made no attempt to try and cover up the fact that they want no part in winning any more games this year. This past February they traded Evan Turner and Lavoy Allen for Danny Granger and a second rounder. Okay, Danny Granger is a nice veteran piece that may have been able to help Michael Carter-Williams develop and bring some life to Philly. But if you want to tank and tank right, you can't put yourself in a position to win 2 or 3 extra games! So, they bought out Granger's contract to save a measly $500,000 and solidified themselves as the worst team in the worst conference. Beautifully done in my opinion. They were still too good (ha!), and if they really wanted a shot at the top draft picks they needed to get bad, real bad, and accumulate as many draft picks as possible in the process.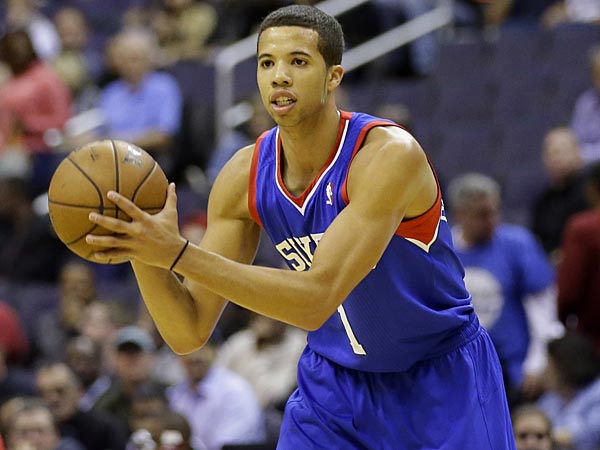 At this point there is no reason for Philly fans to even show up to the games. They have to watch a team full of D-leaguers and Michael Carter-Williams go out and get smoked every night. It hurts now and it will probably hurt for a few more years, but the Sixers front office is obviously committed to making this team viable in the long term. The price is sacrificing a few seasons in the short term, and in my opinion it will be worth it. A goal of any team should be to win a championship, not to sometimes make the playoffs and lose in the first round. Blowing up a team and starting from scratch is a hard way to change, but it is also the most effective.
I will say that one major disadvantage to the moves the Sixers are making is the toll that this season of crap is having on Michael Carter Williams. He's a promising young star that has to go out and get destroyed every night because his team is designed for the express purpose of losing games. Antetokounmpo's case is different. He is still relatively unknown and just now learning what it means to be an NBA player. The Buck's losses don't reflect on him like the Sixers losses reflect on Michael Carter Williams. The Sixers are more or less his team, for whatever that's worth. You can only get beat so many times before it starts to affect your confidence. An undesired outcome of Philly's tanking strategy may be the stunting of MCW's development as a player. I hope for his sake he continues to try and improve his game and develop good basketball habits. I can see how easy it would be for him to do the complete opposite in his situation.
The Verdict? There is no doubt that tanking is a viable strategy, evidenced by the number of franchises taking part this year. These GM's and front offices are making tough choices which often force them to choose between being okay to good now and an opportunity at being a championship contender 5 years down the road. In business, long term is always more important than the short term and make no mistake the NBA is a business. Long term viability is the right choice for NBA teams, but there are very real consequences for the sacrifices made to achieve it.